Why the 2018 Jeep Wrangler Golden Eagle is a Top Choice for You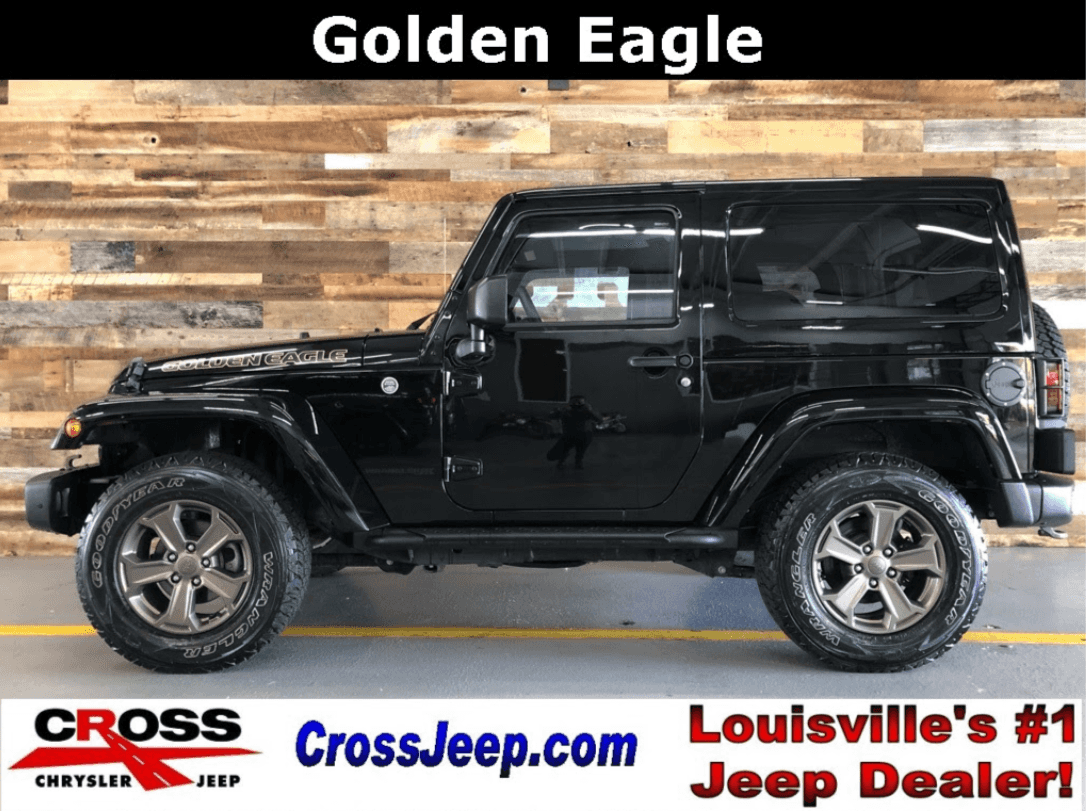 2018 marked the year that production closed for the Jeep Wrangler JK lineup. However, there was still a special edition planned to hit the market–a revamped Golden Eagle, the stylish name-plate Jeep that came in 2-door and 4-door configurations and boasted the signature Golden Eagle badging and decals. If you're in the market for a Jeep, either as an upgrade to an older Jeep or are a first-time buyer curious about what all the hype is about, look no further than the Golden Eagle!
This special Wrangler is fitted for a wide range of environments, and has a high safety rating, making it perfect for families–smaller families, however, since it's a 4-seater. Its Mopar tail light guards ensure that your back lights will be safe from a good deal of harm, and Mopar rock rails give you the off-road protection you may want or need. 
It doesn't just drive good, either–it looks good doing it, and has enough amenities to make you actually look forward to your commutes. The 17-inch Rubicon Recon wheels with bronze will gleam beautifully while you drive down any street in any light. Another eye-catching feature is the top, which comes as either a 3-piece painted hard top or a tan premium sunrider soft top, both stand-outs to passersby. 
The Golden Eagle is not just a great luxury car, but makes for a good utility vehicle as well. It comes with steel, bronze finish rear and front bumpers, the front bumper winch-capable. There are also bronze tow hooks on the front and rear of the vehicle, making it ideal to transport something or be transported by something. 
The inside is great as well. It's equipped with a state-of-the-art, Bluetooth-capable stereo system that sounds amazing. The adjustment possibilities for the seats are wide-ranging as well, allowing you to find the right fit to make your drives as comfortable as possible. Additionally, the heating and air conditioning settings are highly customizable, so you can feel good in virtually any climate. 
If you're in the market for a great, multipurpose vehicle that looks and drives fantastic, then look no further than the 2018 Jeep Wrangler Golden Eagle. Reach out to us at CrossJeep if you want to learn more about this excellent vehicle. 
2018 Jeep Wrangler Golden Eagle Specs:
Bronze Finish Steel Winch Capable Front Bumper
Bronze Finish Steel Rear Bumper
17 inch Rubicon Recon wheels with Bronze
Premium Painted Fender Flares
3 Piece Painted Hard Top or Tan Premium Sunrider Soft Top
Golden Eagle Badging and Decals
Mopar Enhanced Rock Rails
Mopar Tail Light Guards
Standard Bluetooth
Bronze Tow Hooks front and rear