Jeep Pickup Truck? Coming Right Up!
If you are a massive Jeep fan, then you might have heard the rumors that a pickup truck from Jeep was right around the corner. We too have heard the rumors and seen the forum posts. Jeep finally confirmed the rumors at the Los Angeles Auto Show last month.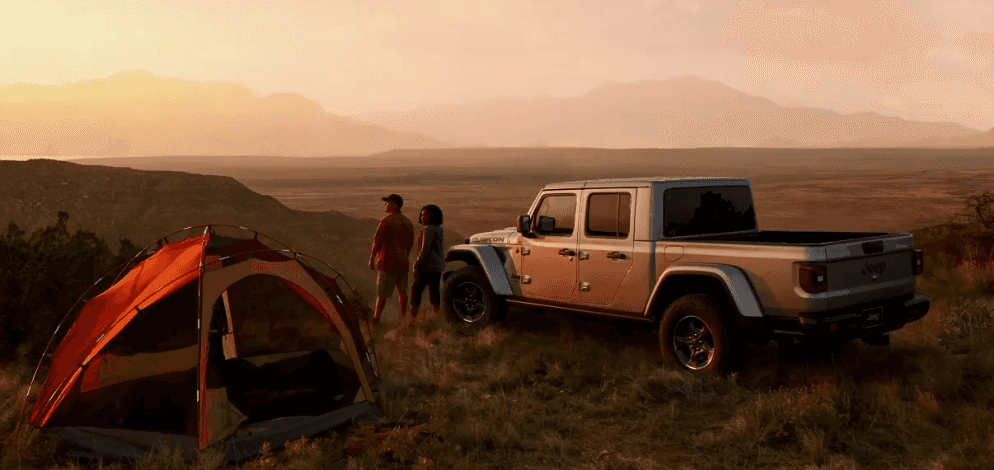 Jeep has not made pickup trucks since 1992. The last pickup truck they produced was the Cherokee-based Comanche that eventually went out of production. After that, Jeep has only teased fans with concepts of future pickups that they could manufacture. Patience really is a virtue, because after many long years of waiting, the brand new Jeep pickup truck will soon be available on the market. And we cannot wait to try it out!
What Is It Called?
Jeep decided to call its new midsize pickup the Gladiator, a moniker that well represents the overall appearance and performance of the pickup truck. Jeep touts the new truck as having "legendary 4×4 capability, best-in-class towing and 4×4 payload, clever functionality and versatility, advanced fuel-efficient powertrains, open-air freedom, and loaded with safety features and intuitive technology."
When Are We Going To See It?
We had hoped to see this pickup truck make its debut at the Los Angeles Auto Show this year. Jeep did confirm at the show that ordering can begin in 2019 for the 2020 model year.
Click here if you want to have a first look at the upcoming pickup truck by Jeep,
Expected Features and Performance
The new pickup truck by Jeep will share some of its features and styling with the new JL Wrangler. It will come with a 3.6 liter V-6 or with a 2.0 liter 4-cylinder. It should have standard four wheel drive, while sporting a manual transmission (if it is a V-6) or an automatic transmission (if it is a 4-cylinder). The Gladiator can wade through 30 inches of water, handle up to 1,600 pounds of payload, and tow up to 7,650 pounds. For more information about Jeep's new pickup truck, click here.