Jeep of the Week: JT Gladiator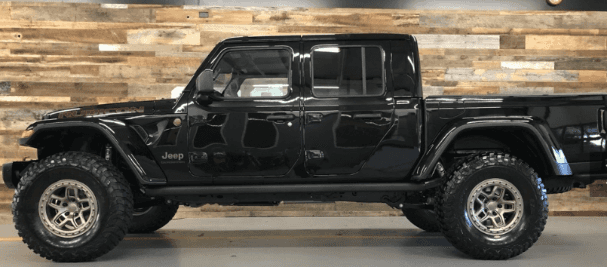 This Gladiator turns heads wherever it goes. And you'll be going everywhere in it because it drives tremendously well! While already a well-optioned Rubicon, we also lifted it 2.5 inches with a Mopar lift kit. The ride is amazing due to some help from the FOX shocks included in the lift kit.
For wheels, we opted for the bronze AEV Borah, wrapped in the new 37-inch BFG KM3 M/T tire. This is the first time we've seen these tires and they handle fantastically on the street.
The truck has a ton of luxury appointments, including leather heated seats, navigation, and Bluetooth. It also has many safety options, including blind-spot monitoring, back-up camera, and rear parking sensors.
Looking at the front of the vehicle, you'll see an upgraded headlight package. Having the Rubicon hood and front bumper will make accessorizing easy because you should be able to interchange some parts between the Jeep and the truck if you like to upfit.
One feature the JT has available is a forward-facing camera. Those of you who trail ride will really appreciate that. It also has a feature called 'off-road pages,' which lets you see articulation and other things on the truck. It's impressive to see the data coming back to the driver over the screen and how capable the truck is as a whole.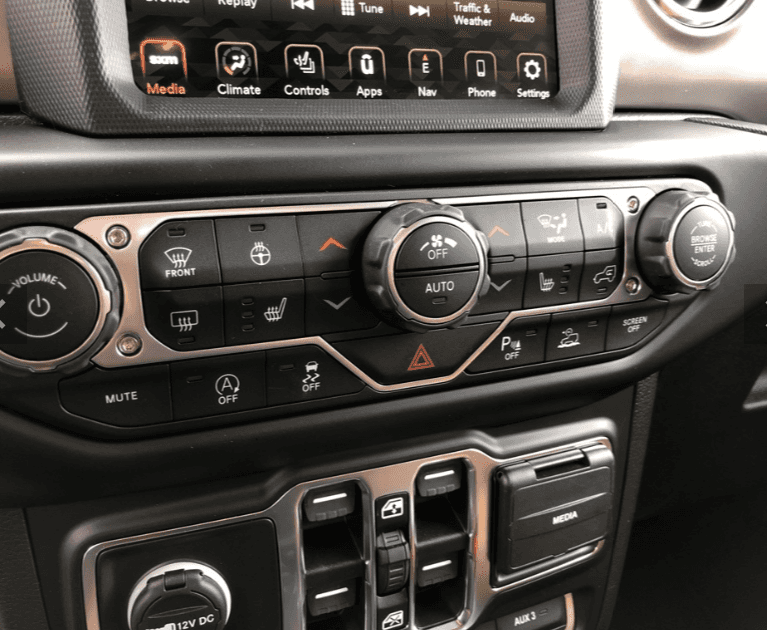 This Jeep has a saddle-brown leather interior. Sitting in the cockpit, you'll notice it has removable panels in the top. Some added interior storage is available, tucked behind the rear seats. One small, but important feature are the keyholes on the rear seats. That's to lock the seats when you remove the top of the truck to provide secure storage space while the top is off.
The truck bed is impressive on all fronts: payload, towing, and bed size (which is five feet long). It has best-in-class payload and towing capabilities. This truck comes equipped with a backup camera and backup sensors, as well as blind-spot monitoring. The tailgate has the soft-close feature, and also has hooks so you can set it to half-open for hauling items even longer than the truck bed. You can even haul dirt bikes or an ATV with the bed size and towing capacity (over 6,000 pounds) being what they are.
Ready for a test drive? Call us at 502.459.9900 or contact us by clicking here. Subscribe to our YouTube page so you don't miss any Jeep of the Week videos, and check us out on Facebook as well. You can also check out our complete inventory by clicking here.