Jeep of the Week: 2000 XJ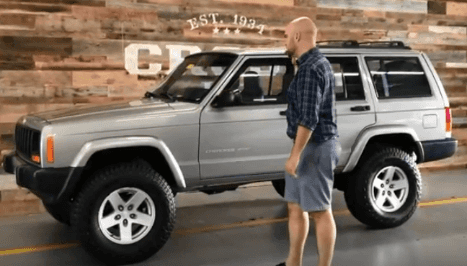 This Jeep of the Week is an old-school throwback. This is a 2000 XJ that was purchased here new by the original owner, who traded it back in to us a couple of months ago. It's only got 88,000 miles on it, which is unbelievable for the 2000 model year.
It has been garage kept, so aesthetically, it is in pristine condition. It did need mechanical work though, so we spent most of our time under the hood, trying to get the original four-liter running right. However, we just couldn't get it to work, so we went ahead and put a used four-liter in there, so it's running like a champ now.
The suspension needed a little bit of work, so we just started over with it and put a three-inch suspension on it. We then paired a TJ Rubicon wheel with a Falcon 31-inch AT tire to give it an upgraded stance, which looks fantastic now. We peeled off the faded plastics and buffed out the paint underneath, which gives it a minimalistic look, so it looks great. It did need a full brake job, so we did everything but the rear shoes. We also did the rear axle seals, as well as a rear dip service.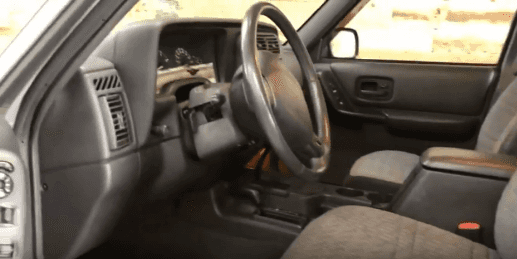 Regarding the interior, it's almost like a time capsule. Apart from the headliner that all Cherokees are going to need, it really didn't need much else. The vinyl is in great shape. The A/C got a recharge, so it's blowing cold now. The backseat is in even better shape than the front. There aren't even any blemishes on the back of the seats. The rear cargo area is also as clean as the rest of the Jeep.
We included the fifth wheel that we had for the Rubicon, and the original spare is still in there as well.
Ready for a test drive? Call us at 502.459.9900 or contact us by clicking here. Subscribe to our YouTube page so you don't miss any Jeep of the Week videos, and check us out on Facebook as well. You can also check out our complete inventory by clicking here.