Jeep is Everywhere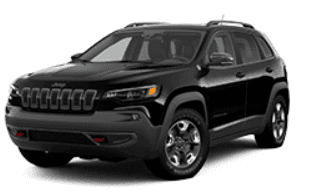 I requested a Lyft last week. The app told me to look for my driver in a Jeep Grand Cherokee. I barely gave it a thought. Until the Lyft arrived and I climbed in. And fell in love. It was by far the most luxurious ride I have taken in a while. I kind of regret sitting in the backseat, because I wanted a closer look at all the bells and whistles and shiny things on the dash.
The Jeep brand has come light years from its rugged beginnings. Die-hard Jeep aficionados may not enjoy Jeep's new mainstream fame, but they can surely appreciate that the auto manufacturer keeps true to its heritage wherever possible.
Consider the new Jeep pickup truck. Born of Wrangler roots, the Gladiator is the best of all Jeep worlds: rugged, functional, and cool. It even has your choice of the Jeep signature: a folding soft top or removable hard T-top panels. And don't forget removable doors. And if that's not enough of nature's air conditioning for you, then just fold down the windshield. Yes, you read that right. The windshield. While I want to marry the Grand Cherokee, I might just make the Gladiator my boyfriend. A girl can dream.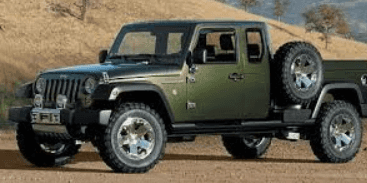 Although 2018 numbers have not yet been finalized, Jeep set sales records last year, closing in on the one-million mark for the production year. Tim Kuniskis, head of Jeep and Alfa Romeo, said Jeep's success relies on brand recognition and loyalty. Even outside of the manufacturer cultivating a fan base, after-market retailers have seen what the power of brand loyalty does for their business. And that doesn't just include upgrade options like bumpers, winches, and tires. Even specialty customer service programs understand Jeep loyalists: they want to be treated like the unique breed of consumers they are.
Ready to join the Jeep army? Or want to trade in your very-loved model for a new one? Check out our inventory here. Just don't steal my husband … or my boyfriend!