Being A Jeep® Wrangler Owner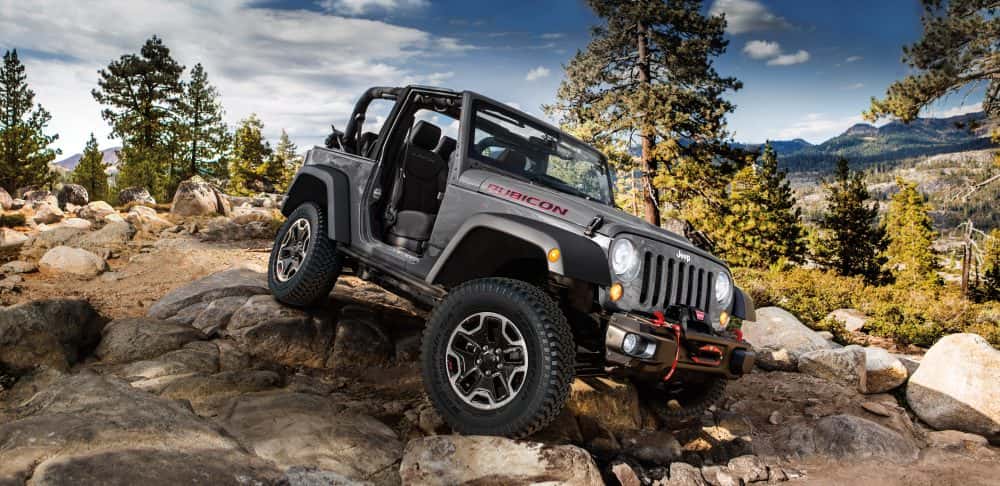 To own a Jeep® Wrangler is to live a whole different lifestyle. With this very capable vehicle, adventurous drivers find themselves somewhere they've never been before. The Jeep® Wrangler can help you make new friends, attract attention from passersby, and give you the chance to feel the wind blowing through your hair. The Wrangler personified has a stronger personality than other SUVs on the market. It gives you the freedom to drive anywhere you want to go and helps you create the active life you love.
Owning a Jeep® Wrangler expands your active lifestyle, you can drive to unusual places you've never been before or go off-roading! With removable doors, a fold-down windshield and a removable top, you can assume that this vehicle is both practical and utilitarian. The Wrangler holds its value well so you'll get excellent resale value if you decide to settle down and move onto another lifestyle.
You can also make your Jeep® your own. There are many accessories, options, and aftermarket items that are available for customization, which are great topics of discussion amongst all of your new Jeep® owner friends. Rest assured you are going to find instant connections in the community through owning your new Jeep®! Another thing is that you may find yourself becoming a do-it-yourself mechanic. Repairs are quite simple with Jeep® Wranglers, which allows you to bond with your vehicle on a nice Sunday afternoon.
Having a Jeep® Wrangler is like having a child, and you are going to be a one proud parent! The best part about being a parent to one of these babies is the classic and unique look it serves. Because of its unique styling, the Jeep® Wrangler also serves as both SUV and convertible, so it's pretty flexible. Most Jeep®s are larger than other cars on the road, which gives you a height advantage for great visibility.
Jeep®s drive well on pavement, mud, sand, snow, water, and more! There's no need to worry about your Jeep®'s lifespan because no matter where you take it, Jeep®s last for many years and many miles. The interior of the vehicle is durable and made for weathering the elements. Repairs run pretty cheap as there are plenty of parts will be available.
Jeep® Wranglers are fun to drive. Although the Jeep® Wrangler might not be for everyone they sure are perfect for those who like to live in the wild side! Whether you're going to run an errand, headed to another city or even just to another neighborhood, every drive will turn into an adventure!