2020 Jeep Grand Cherokee vs 2019 Jeep Grand Cherokee
The 2020 Jeep Grand Cherokee offers a new look that is more muscular and rugged looking than it's 2019 Jeep predecessor. In 2020, there are 7 trim varieties in the Grand Cherokee. No matter what tastes you have, where you plan on traveling, or how many trails you'll be conquering, we have a Jeep for you.
New in 2020 comes extended interior and exterior customization options. All models are available with 20 inch titanium wheel options, as well as a leather interior available in sleek black or grey in the Trackhawk model. The Overland Jeep model is available in Dark Sienna, Black interior, and Light Frost and Brown is available for the Summit. In all models, the front grille is larger and more powerful looking than the 2019. A single pane sunroof is also standard on the Limited and Trailhawk models, allowing passengers to feel the adventure in their surroundings or just to let in a nice breeze during their daily drive.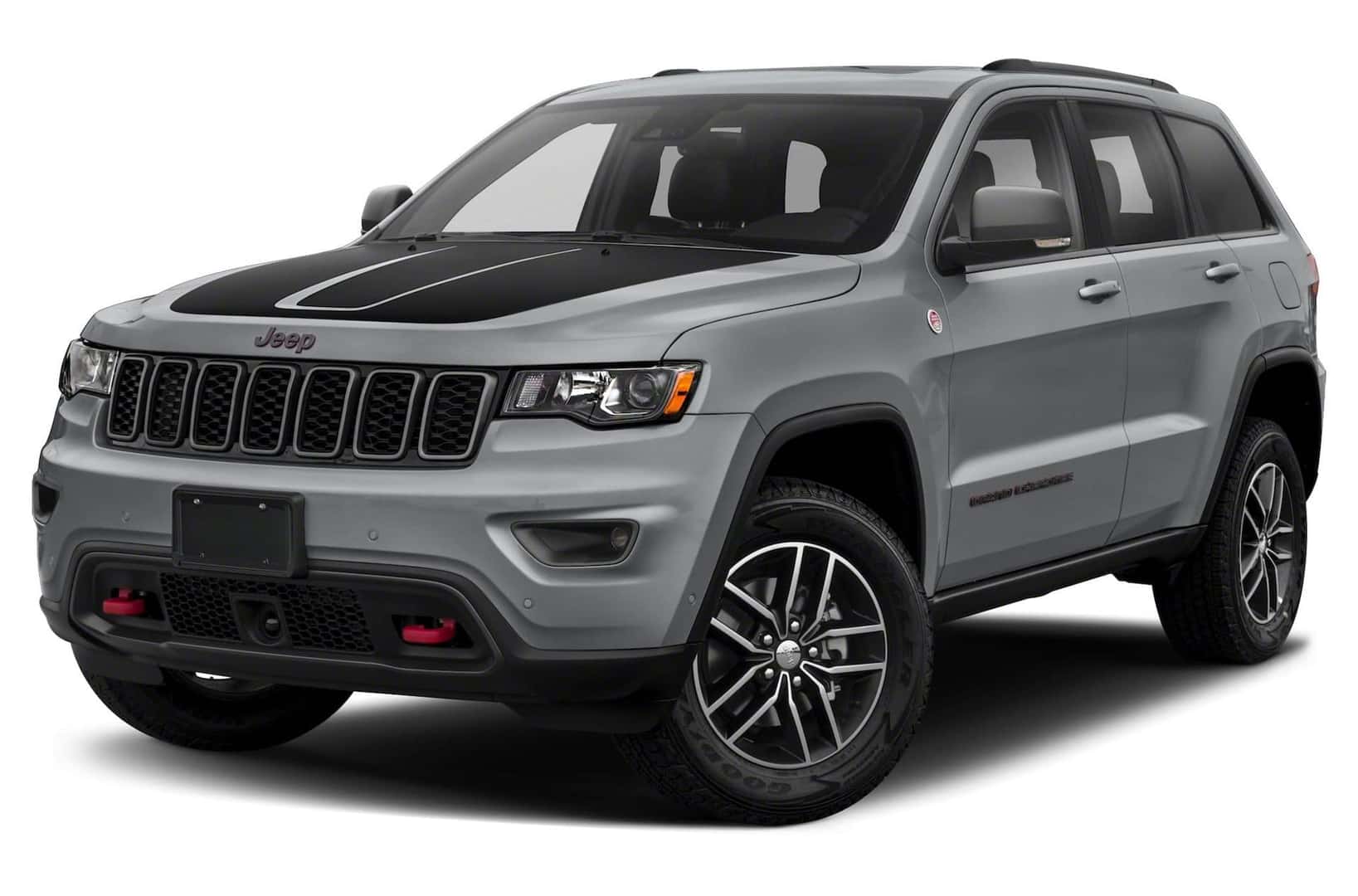 The new luxury interior options manage to rise a step above competing models while still keeping the Jeep safety standards in tact. With new lighting options, the Grand Cherokee is a great vessel at all hours of the day and night depending on what fits your lifestyle. The Premium Lighting group, Jeeps Bi-xenon high-intensity discharge (HID) headlamps, signature daytime running lights, LED fog lamps, and auto high-beam headlamps are available as upgrades to the Laredo, Limited, and Trailhawk trims.
The Jeep Laredo features the Jeep Active Safety group. Forward Collision Warning-Plus knows when you're approaching the car in front of you too quickly and will apply the brakes for you automatically. LaneSense Lane Departure Warning-Plus alerts you when you're moving out of your lane with a beeping sound to help you stay on course and adjust the steering.  Advanced Brake Assist, maximizes the vehicle's braking power when you need to stop abruptly. Lastly Auto high-beam headlamps, enhancing visibility for people driving in front and on the opposite side of the road, ensure your safety and the safety of others.
With the new aesthetic and safety options comes an even more powerful and versatile new vehicle. The 2020 Grand Cherokee offers 4 different engine options, getting up to 700 horsepower! The Supercharged 6.2L V8 engine provides the Trackhawk® with up to 707 horsepower and 645 lb-ft of torque, enabling it to tow up to 7,200 pounds and go from 0-60 mph in 3.5 seconds. The Trailhawk model also offers  the advanced 4×4 Quadra Drive II system, which can transfer 100% of torque to a single rear wheel. The 2020 Grand Cherokee offers security in unpredictable conditions and can handle virtually any terrain. Equipped with the Trail Rated Tough Badge, showing it's performance is certified in a wide variety of road conditions. The badge ensures the SUV's quality performance in 5 areas: traction, water fording, maneuverability, articulation, and ground clearance.

With a variety of engine options and exceptional performance in key areas, the 2020 Grand Cherokee is the perfect vehicle for the modern day adventurer. If you're looking to compare other makes, visit our Jeep comparison page to see the differences between Toyota, Acura, or Ford model lines.