2020 Jeep Gladiator Overland Review
The saying "jeep hair, don't care" really did ring true for me recently when I got to spend a weekend doing my typical weekend things, in a 2020 Jeep Gladiator.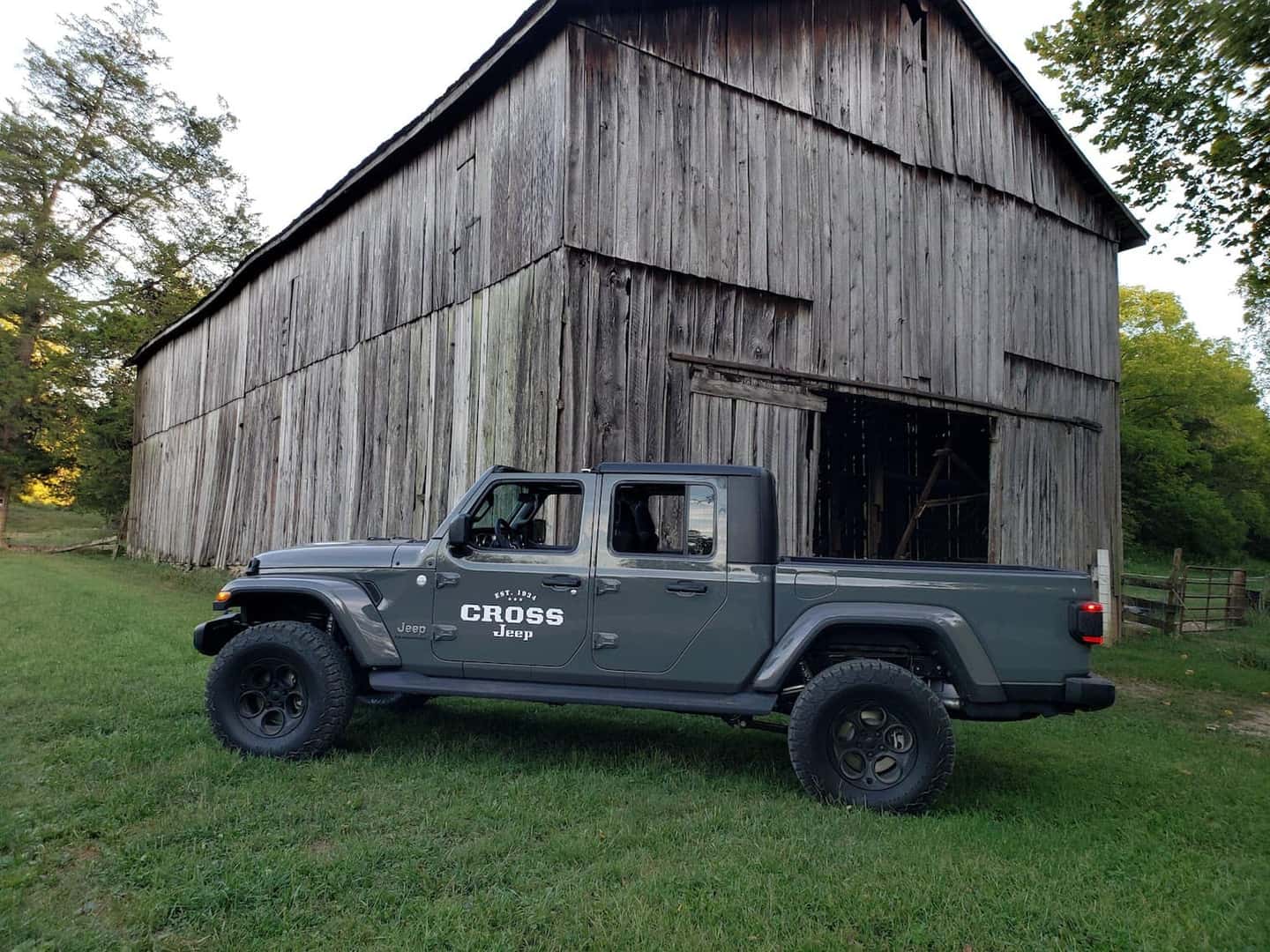 Truth be told, I have been admiring Jeep from a distance, but prior to my time in the Gladiator, I hadn't had the privilege of experiencing one for myself. To be clear, I am referring specifically to the classic, a Jeep Wrangler. 
The Jeep Gladiator, was a surprise to me, I found myself calculating how I could possibly swing keeping it, permanently.
 I say that it is a surprise because, in the time that I have had reviewing cars, I find myself being drawn to over the top, luxe features. You know what I am talking about, drivers seats that envelope you, massage you and provide everything that you could ever want with just the press of a button. Don't get me wrong, the all encompassing luxury of a car certainly has a time and place. 
What kept me wanting more from the Gladiator was that every moment of my time in the vehicle made me feel like a badass. As a mom of two kids, who sometimes loses her own identity between back to back sports practices, grocery trips and carpool, feeling more like my own self again, was extremely special to me. 
Let's get into the nitty gritty of the Jeep Gladiator.

The model that I drove was the Overland trim level, which is sandwiched between the base model and the high end Rubicon. 
Truth be told, I haven't even so much as sat inside a rubicon trimline, but from what I can tell on Jeep's website, the biggest differences lie in the off roading capabilities that the rubicon offers. Let's be real, the most off roading I will be doing, is to try to get an optimal parking spot at a sporting event. 
One point of interest that my husband seemed particularly impressed by, the 4 wheel drive option was a manual 4 wheel drive set up. 
The Overland package that I drove, offered heated seats, heated steering wheel, ample USB ports both for the front passengers and the rear passengers. The rear also included a standard household plug, which is becoming more and more standard on newer cars. I love this because frankly I work from my car quite often and it is nice to be able to charge my laptop. 
My only disappointment is that it didn't include a navigation package, but it took me approximately 5 seconds to set up a bluetooth connection from my phone and I used Google Maps that way.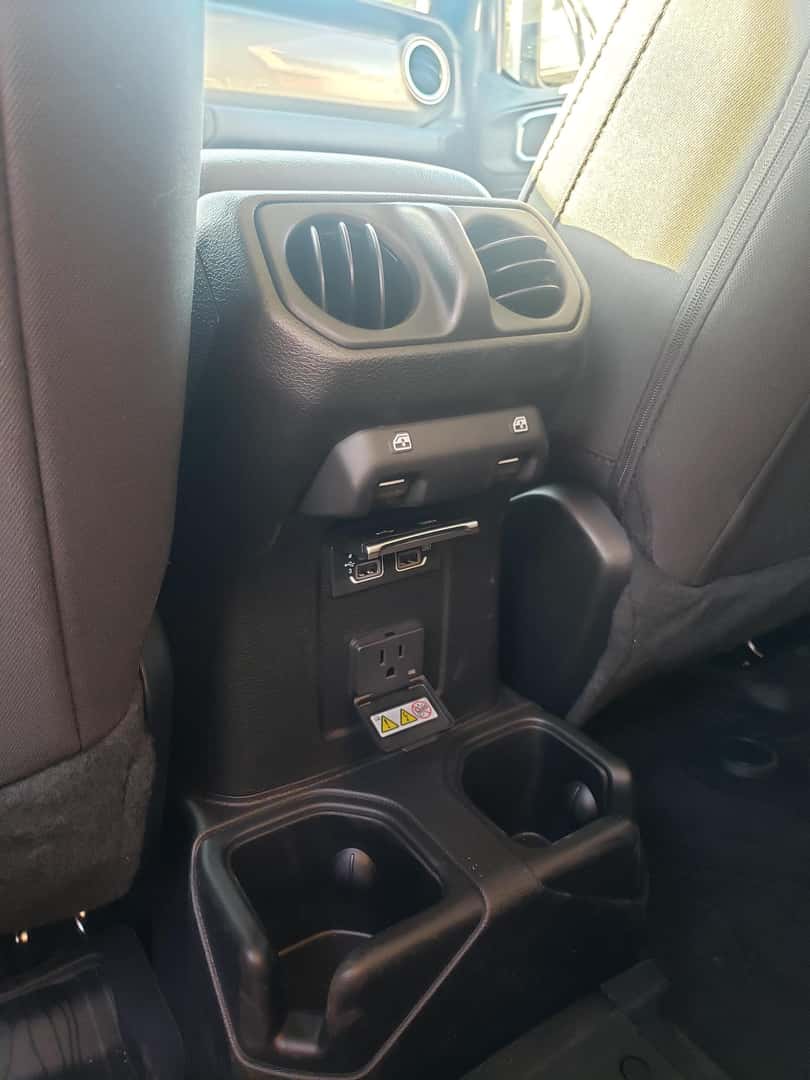 The model of the Gladiator that I drove also was equipped with the Freedom top which I thought was fantastic. There were two panels that had latches that allowed you take the front portion of the hard top off in just a few seconds. Putting it back on was just as easy. If you want to have the full topless experience it will require additional work with bolts and screws but frankly, I was satisfied with just the front portion off of the jeep.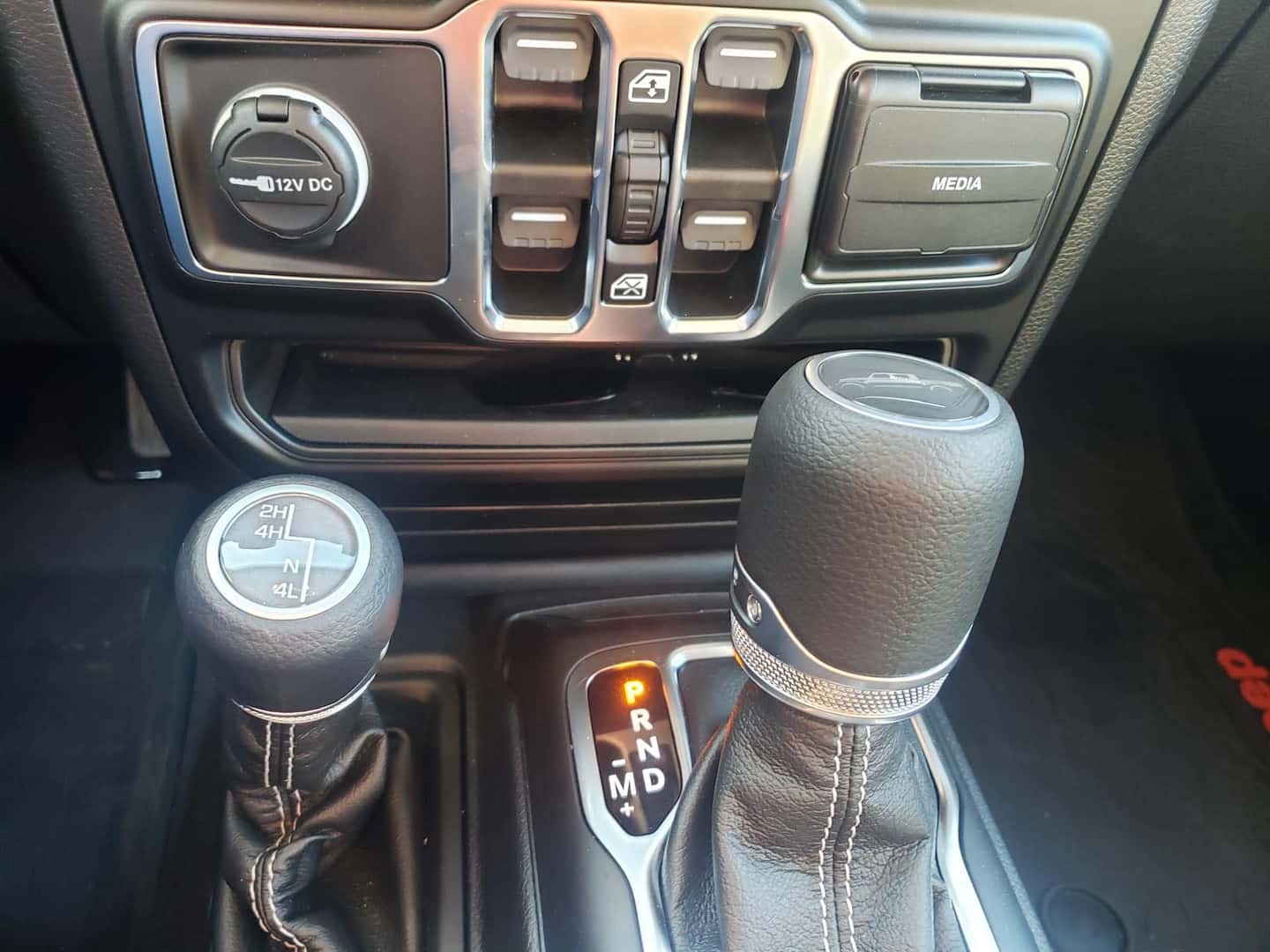 Take a look at how easy it really is to use the Freedom top! 
https://www.youtube.com/watch?v=XqNmDzY0QuY
The practical mom side of me needs to address cargo space. There is zero in terms of space in the passenger area. The bed of the truck, worked nicely (and fun fact, if the car is locked, the tailgate locks as well.) If I was purchasing it for myself, I would add on the optional cover for the truck bed.  The fact of the matter is, I carry a lot of stuff around with me on the regular, so, I have to have something that gives me the option to leave what I need in the vehicle without the risk of being stolen.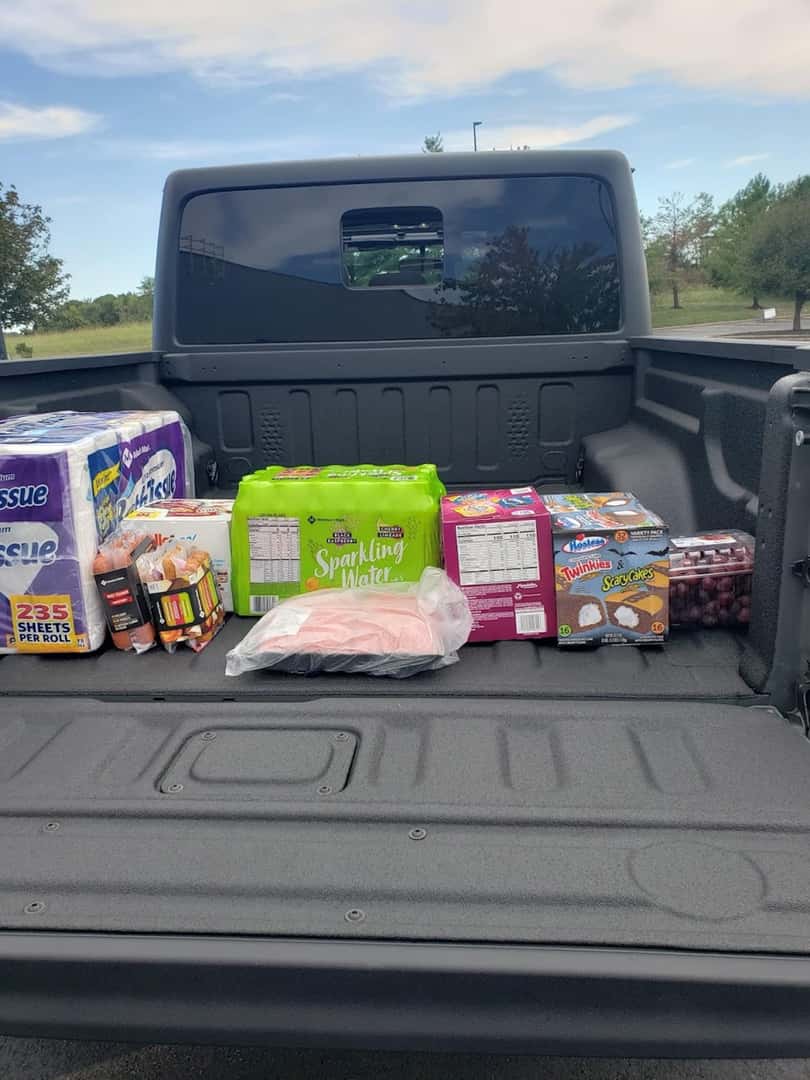 As I alluded to before, I have driven quite a few cars for review and by the end of my time with the vehicles, I have only been truly sad to part with two of them. The Jeep Gladiator was one of them. 
So, if you also have felt that your life has become a constant string of carpool and practices, why not at least do it in style, in a Jeep Gladiator?